sub zero mk9 wallpaper. cyborg
I'm certainly not on the record label's side on this, and I'm someone who almost never downloads anything online (not even free, MP3 of the week type tracks), but I think two important things we're glossing over are:

1 It is illegal to pirate music, regardless of whether or not a label gives their artists their fair share of profits.

2 Like it or not, most of the music on most people's portable music players is downloaded off of P2P. We "affluent" Mac users, who stay on the cutting edge of technology and come to places like MacRumors for heated exchanges about Apple news are not a typical cross section of music consumers.

I'd reckon most iPods are owned by the under 21 crowd, who've grown up with P2P as an ever-present option for music, and who swap songs with friends without thinking twice about it.

And as this generation gets older, things will only get worse for the labels, I figure.

On the other hand, at some point in time, this same generation will be in our courtrooms running the judicial system and in our capitol running our government, so it could be that some of these antiquated laws get modified for the digital age, but until then, refer back to Points 1 and 2 above and realize that despite how we may feel about the issue, it's illegal to download music freely and most people are doing it...

For starters, it's not illegal to download music freely. There are quite a few artists that allow free downloads of their music, so the first part of your statement "it's illegal to download music freely" is not correct. The second half of your statement ".... people are doing it....", assumes that everyone is guilty until they prove themselves innocent. Which is wrong.

I've been re-thinking my stance here. And if Apple decides to give a portion of their future iPod revenue to the music industry, then let them. I personally would never do it, but again, we're only talking a couple of dollars per iPod. Would Apple raise their prices on current models, most likely not. I would rather have Apple pay the iPod tax, instead of changing the iTunes Music Store's pricing model.
---
sub zero mk9 wallpaper. sub
braddouglass
Apr 6, 02:48 PM
That is highly limited thinking. It might be time to open your mind and learn how and why other people might actually want a particular feature rather than assume that they are the person who is limited.

I, and many others, use our computers for way more than typing.

A simple example is when I use my MBPro on stage with any number of apps for musical performances.

Also the sound engineers use MBPro for audio cues,audio mixing, recording, effects processing. The lighting guys use them.

When you are heavily involved in multitasking you need to be able to see something, identify it and use it, all within a fraction of a second. You are not sitting there touch typing.


THANK YOU!!!!! That's precisely why I need A back light and no one will understand haha but you get it my friend.
---
sub zero mk9 wallpaper. mk9
kny3twalker
Apr 6, 10:36 AM
Wirelessly posted (Mozilla/5.0 (iPhone; U; CPU iPhone OS 4_2_6 like Mac OS X; en-us) AppleWebKit/533.17.9 (KHTML, like Gecko) Version/5.0.2 Mobile/8E200 Safari/6533.18.5)

ULV CPUs (17W) will go to 11.6". The TDP of 320M is not known but 9400M has TDP of 12W so it is quite safe to assume that the TDP is similar to that. That means current 11.6" MBA has TDP of 22W (includes CPU, GPU, chipset) while SB 11.6" MBA would have a TDP of 21W (17W for the CPU and ~4W for the PCH).

13" will go with LV CPUs (25W). Again, currently it has 17W for the CPU and 12W for 320M. That's 29W. 25W CPU and ~4W for PCH gives you the same 29W.

11.6" - Core i5-2537M (option for Core i7-2657M)
13.3" - Core i7-2629M (option for Core i7-2649M)

You should submit this. As the current article had me confused as to the potential configurations, and I am sure I am not alone there as your reply represents.
---
sub zero mk9 wallpaper. sub
Long live PBG5NT. It reminds us how great it is to have frequent updates and powerful portables again.
---
MK9 - Scorpion VS Sub-Zero by
manu chao
Apr 27, 08:24 AM
Keeping a database of our general location is logging our location.
Yes, but
a) there is a difference between logging where you have been and storing the timestamp of when you have been there, I don't think Apple needs to or should have stored the timestamp
b) restricting the database to all locations you been to in the last seven days greatly diminishes the harm potential

Apple admitted (b), and said they would fix it. They might also fix (a).

Anybody who connects to a WiFi network automatically stores its SSID (unless you tell your iOS device to forget the network every time after your done). This alone is a record of your location (though again, the list of WiFi networks could be stripped of its access date, ie, issue (a)).
---
sub zero mk9 wallpaper. mk9
MacBoobsPro
Jul 20, 08:24 AM
New MacPro rev2.
8 cores = 24Ghz
(with Free fire extinguisher and ear plugs) :p
---
sub zero mk9 wallpaper. robot
These kinds of arguments are always lame.

1. People have lifes, not everyone is as much as a geek as you to know exactly how many transistors are in the next Intel processor. That is a code name by the way, Steve is not going to step up and go "Merom Macbook Pros!" on stage. He will look like a Moron.

2. So? Who is Apple to tell me how much of an improvement I should expect from something? When's the last time you seen Ford advertise "05 Ford Falcon! Fuel efficiency lags behind competing models by under 10%, same old reliable Ford Falcon with 2 year old design, still at same old price of $19,999"

If there is even so much as 0.001% of improvement you are gonna see Steve step up onto the keynote like a lappy dog and brag it to sound like it is greater than the 2nd coming of Jesus. That's sales 101 for you.

3. Meroms support 64 bit code. 64 bit code like Leopard (although we don't know for sure), or code like Vista x64 (that is 100% for sure). Sure, you might not mind running things in half arsed modes like some Frankinstein hybrid 32/64 bit system like Tiger is, but some people might actually *gasp* appreciate the ability to judge 64 bit code. Get off your high horse already, if you disagree just keep it to yourself. Not like your arrogant rants contributed anything either.

It's early but what the hay.

My post was not an argument. More of a joking preemption of the usual misspelling and disinformation that is usually spread during any Merom thread. So calm the ***** down.

1. Because Intel calls Conroe and Merom Core 2 Duo, it makes sense to call them by their codenames. Of course Steve isn't going to call it a Merom, and unless they have a new case design, I seriously doubt Steve will call it anything and just let a Tuesday morning PR do the talking.

2. I honestly have no clue as to what you are trying to convey here.

3. Wow, just wow. I'm going to break this down into subsections. a) What exactly do you think 'top to bottom' 64-bit means when Steve calls Leopard that? b) So in your opinion a Universal binary is a 'half-assed Frankenstein hybrid'? And Apple would be better off selling a x86 and a x64 version of Leopard? c) Pretty sure we've had this discussion before, correct me if I'm wrong, but please tell me again why having a "64-bit" processor in a enclosure that doesn't support >4GB of RAM is a big deal. I'll wait. Hint: Because 64 is higher than 32 and that means it's better is not the right answer.

Also, thanks for the laugh.
---
sub zero wallpaper mk9. sub
matticus008
Nov 29, 08:32 AM
I question any law/contract of this type on several grounds:
1 - How are the eligable rightsholders identified/compensated?
It depends on the system in place. In Canada, I believe the proceeds are turned over to the CRIA which is then responsible for distribution to its members through a process of their own selection (and not legally specified).

2 - How are they compensated equitably? Do you compensate Jay-Z and a classical artist the same? Which ever you prefer, Jay-Z sells more.
Again, it's up to the labels to decide. Once they get their cut from the CRIA, the label controls distribution within its internal channels. More popular artists on that label probably get a bigger cut than niche artists, but more importantly, individual artists likely never see much in the way of proceeds from this.
3 - If I've paid the royalty, don't I own rights to the music? Sure, I may need to find a copy of it, but I'm told that they're all over a thing called the "internet".
No. Most importantly, the royalty does not create a stipulation, or even a fiduciary relationship between you, the customer, and the CRIA. The exchange is between the company (Apple, RCA, Samsung, Microsoft, etc.) and the industry consortium.

Even setting that aside, you have no record of a transaction taking place at all. You can't claim to have paid royalties and have received nothing in return granting you any rights (one way to fight this is to demand that a given label supply you with a written document). Absent consideration, all you've essentially done is paid money for nothing--you didn't send the label a contract with your dollar (and you can't, since you're not paying them the dollar anyway, you'd be paying Apple). Your contribution isn't so much because you're pirating music, but because you could be. It's like putting down a deposit, having to pay insurance, or having a membership in a book club. You pay money, but that's not the end of the transaction. The only thing this royalty grants you is a tacit guarantee that Universal will continue to provide digital content.
---
sub zero mk9 wallpaper. cyborg
ccrandall77
Aug 11, 03:47 PM
Yes. EVERYONE. If you dont believe me, maybe you believe the economist:

http://www.economist.com/printedition/displayStory.cfm?Story_ID=4351974

Please note that the graph is about three years old. Nowadays a lot more of the countries are over 100%.

No, not EVERYONE. I own 4 cell phones. By your logic, I would be counted as 4 people.
---
sub zero mk9 wallpaper. cyborg
citizenzen
Mar 22, 08:28 PM
Plenty of time to move ships into the area if only on a just in case basis.

Enough time to move diplomatically as well?
---
sub zero mk9 wallpaper. cyborg
Anyone else think this is getting out of hand? Two cores, great improvement. Four cores, ehh it's faster but Joe can't tell. Eight cores, now thats just stupid.
Let me guess it will only come with 512mb of Ram :p (ok it will be at least a GB).

It's the future, you know, soon the clock speed will be irrelevant and we'll be expressing processor speed in number of cores octocore, hexacore, tricontradicore, hexacontetracore, hecticosoctocore, and such and such
---
sub zero mk9 wallpaper. robot
I just don't think I can wait and that is SO irritating I may have to jump ship!

Newton memories :mad:
---
sub zero mk9 wallpaper. cyborg
Well it certainly isn't the Renaissance mind, as Leonardo and Michelangelo were pretty clearly raving homosexuals.
I was being kind… ;)
(Mind you, those Renaissance popes — such paragons of Catholic virtue with their prostitutes and illegitimate children…)

But I am sure our resident hair shirt will be around shortly to put us right about Sixtus IV et al.
;)
---
sub zero mk9 wallpaper.
Problem with that arrangement is that you are limited to the use of two cores for any one appication and there are already several I use that can use up to almost 3 at once. It would also get very confusing which mini you are on at a given moment.

Yeah I could also get a second G5 Quad. But that would be cheating. :D

Got it. Thanks!

If you haven't seen it before, I found this (http://www.macminicolo.net/) very interesting.
---
sub zero wallpaper mk9. sub
SevenInchScrew
Sep 1, 11:38 AM
Time will tell i suppose, but it just doesnt make sense for them to gimp standard cars for no reason.
I think "gimping" the Standard™ cars is the wrong way to look at it. To me, it looks like they just chose to spend A LOT of effort modeling the Premium™ cars, and then just reuse what they had from before for the Standard™ cars.

Ideally, we would have 1,000 Premium™ cars, but that would either take a staff of about 500 people, or we'd be waiting for GT5 until 2015. Compromises had to be made. They could have done all 1,000 cars at an average detail level, or they could do a handful of them VERY high-res, and reuse some older cars. They obviously chose the 2nd option.
---
sub zero mk9 wallpaper. sub
For a programmer dealing with Terminal, Xcode, Netbeans, Eclipse, etc (not graphic intensive softwares), would this macbook air be a better deal than the 13/15" Macbook pro?

Anyone?

The main thing keeping me from wanting a MBA for software development is the 4GB RAM limit. If you're not running any virtual machines you'd probably do just fine with 4GB, but as soon as you need to run a Windows VM things will get painful (especially if you're running Visual Studio in it).

If could get a MBA with 8GB of RAM and Thunderbolt I would get it instead of a MBP for my next machine, at least if the MBP stays the way it is (16GB of RAM option on a MBP would change things for me; I'll take all the RAM I can get).

Edit: One minor thing to note is that the 13" MBA has the 13" MBP beat on screen resolution. That's completely silly considering the MBP updates came well after the MBA updates.
---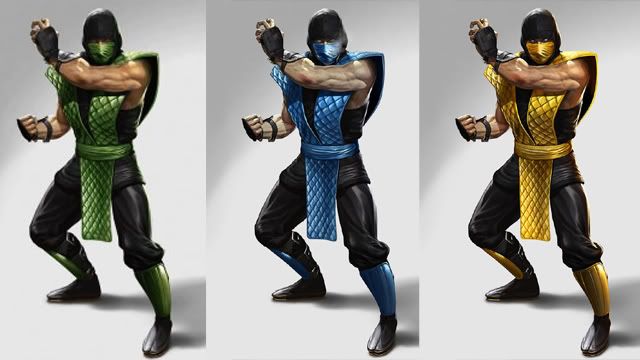 sub zero mk9 wallpaper. best
AppleInLVX
Apr 11, 01:00 PM
And you'll be complaining about battery life and the Android experience in a few days.

Be fair. I'm still using an HTC Hero in spite of the fact that I have Apple everything else. This little underpowered crappy screened, poorly designed device can do things my brother's iPhone 4 cannot. Really cool things. The fact the hardware sucks I will readily give you--however, the experience of the OS is doing to Apple what Apple is doing to RIM. iOS better damned well rock.
---
SUB ZERO MK 9 WALLPAPER
ratinakage
Apr 8, 07:43 AM
It makes total sense to hold back the units for the following reason:

Day 1: Someone calls up BestBuy to find out if they have the iPad2. They reply, "yes we have a very small amount in stock". Customer arrives at the store and they are all sold out but they are told that there will be a few more on sale tomorrow. Customer picks up some random crap like a DVD, mouse or whatever.

Day 2: Customer arrives at the store and they are all sold out but they are told that there will be a few more on sale tomorrow. Customer maybe picks up some other random crap and leaves.

Day 3: [Same as Day 2]

Day 4: [Same as Day 3] etc...

If you just release a few each day, customers will keep coming back in hope of finding one and possibly buy some other small items while in the store. If you sell them all out and have nothing for weeks, you will have no customers coming to the store. BB knows that the iPad2 is in short supply and that they will have no trouble shifting the stock if they need to so they are happy to sit on it and keep a steady flow of customers coming through the store.
---
MK9 Character: Sub-Zero
That $100 million that Apple just wasted on Creative could have meant new supercooled mobile G5's if it would have been pumped into IBM (Power.org).
Ha! $100 million wouldn't come close to even paying for 1 factory to be built, let alone continued costs. I would have loved more PPC machines, but it is what it is, and the new Intel chips are pretty good. At least better than the crappy P4s they're replacing. The G4/5s could have been great, but IBM and Moto/Freescale dropped the ball, and would have continued to do so unless Apple spent somewhere more in the billions, not millions. Maybe not even then. It sucks that quality has gone down as costs have, but such is the nature of the beast. Hopefully something comes of all the complaints, and Apple can get it's act together as well as further find a way to drive down costs without becoming like Dell. I just had to deal with Dell support, and let me tell you, it was not fun.

And for the record, they've been using the same somewhat standard PC parts for awhile now, minus their proprietary chipsets, which BTW are still proprietary.
---
I am doing my pre-order without even walking into the Store. The perks of knowing the Manager. He is going to take care of everything for me because I know he wants that SPIFF lol.

For any of your Radio Shack employees does your store plan on opening at 6AM? My friend said for the Evo launch they opened just for Evo customers at 6AM and he doesn't see any reason they would not do this for the iPhone 4 as well.

No official word yet. The big thing with this is apple. They are very very particular with what we do at any time with the iPhone. I can't see apple letting us sell the iPhone at 6am if the apple stores don't. We should get more info in the next few days. I see apple controlling this and RadioShack, best buy, AT&T, and Wally world all starting sales at the same time.
---
Good. I hope they take one of the last strengths of the iPad ecosystem away from it.

One of the last? Oh boy ...
---
noire anqa
Mar 26, 07:25 AM
Oracle's acquisition of Sun was just... bad. I have nothing good to say about that.

I loved ReiserFS (v3 anyway). I was using it in beta on Slackware about as early as I could.

And for my unnecessary griping about HFS+, I've never had a problem with it the whole time I've used Macs (so, about 6 years now). ZFS would be cool though.

I'm not sure about that .. my hfs+ partitions always seem to get corrupted more often than any linux box i've ever owned. I hate to say it, but probably even more than any windows box i've owned.
---
No it's not.

And I think MOST people aren't blowing anything out of proportion. Being concerned about tracking information/privacy issues is important. Most people (stop generalizing just because some on this board are) are NOT over-reacting but were calling for deeper investigation into the issue.


Yes, it is. It's hardly tracking if distant towers are also logged. It's a minor issue. Logs need to be deleted after a short period of time. It will be done.
---
benthewraith
Nov 28, 08:18 PM
I haven't read all the post as yet, got to around post #50 but my sentiments pretty much reflect those of most posters.

However, if there is evidence that a bulk of the royalty (and I mean more than 50%) will go to artists then I can see justification in the process (but it should not be a flat $1 per device as the cost/profit of devices varies). But at the same time, Apple should get a higher share of the 99c per track as I believe the money they get per song pretty much only covers there management of the stored data and hosting on iTunes with very little profit per song - and this is understandable as Apple can leverage the iTunes store to drive iPod sales.

If the record companies want a profitable piece of Apple's pie (no pun intended) then Apple should be entitled to a profitable piece of the 99c download.

Same logic me thinks…

It won't happen. The way I see it, Apple stands a greater chance of being forced to raise it's prices on the store.
---