Microsoft SQL Server and
I'm not convinced it's as dire as people are making it out to be. Either way, both Apple and Amazon have full rights to access users files on both services for various reasons.

What are your fears on the Amazon terms that don't exist on the MobileMe ones? (Perhaps I'm being dense so some clarification is in need!) :D
Anyone storing remotely anywhere should be aware that they've signed away some rights, of course. FWIW I don't use MobilMe for storage, or for anything else presently.

Someday it would be nice to be able to wirelessly sync my devices through it for free, but that's a different topic :p

What I see is Amazon being explicit here in that they can retain, use and disclose your data in any way they see fit. Period. Apple at least spells out that their use etc is directly related to law enforcement, TOS violations, security/fraud/technical issues, and protection of rights and property.

Do you see this differently?
---
Microsoft Access SQL Server
nuckinfutz
May 7, 10:00 AM
Mobileme is certainly worth more than free. Apple doesn't scrape your emails and other data to target adds at you a la Google.

I could see Apple making some features of Mobileme free. I don't think they're just going kill a revenue stream but they could offer a basic free Mobileme account which gives you.

A me.com email address with 5 aliases.
Sync features
"Find my damn iDevice"
Calendar, Contacts, Bookmark sync
Web page
Gallery
iWork.com

Then roll out Mobileme Pro


Make iDisk more like Drop Box.
Enhance the sync
Online Backup
Cloud Music (Lala style)
iWork.com Pro (adds collaborative editing)
Whatever other cool stuff they can deliver
---
(MCTS); SQL Server 2005.
macdragonfl
Jul 29, 10:05 PM
Maybe the key would be to offer the IPhone for all providers, make it run
a mobile version of OS X with IChat video. I have Sprint and their music store downloads in AAC format. I have wondered if their music store is actually ITunes and they resell it as their own. Does any other carriers download in AAC?
---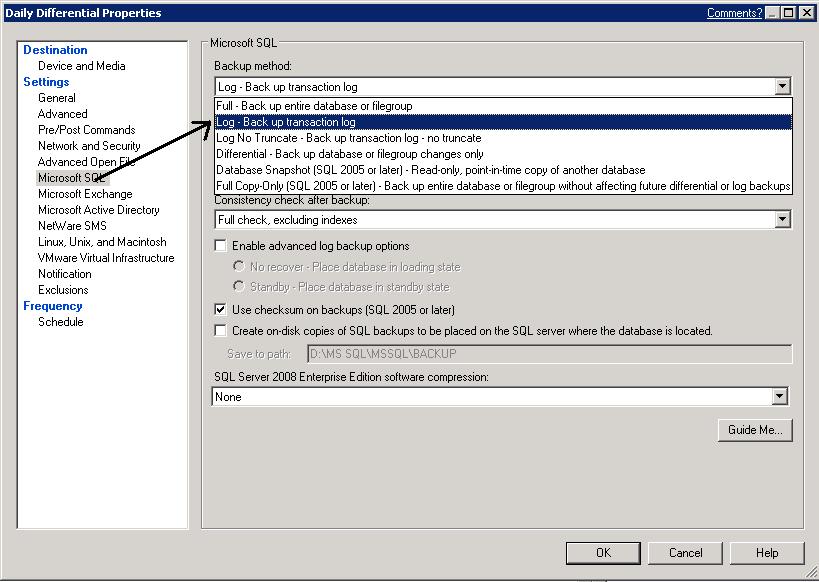 for Microsoft SQL Server
Cougarcat
Apr 26, 02:48 PM
I like to come here every once in a while, checkout the logic behind some of the comments. More interest in the psychological aspect of the comments.

You might be interesting reading this (http://blogs.discovermagazine.com/intersection/2011/04/25/is-reasoning-built-for-winning-arguments-rather-than-finding-truth/). MR makes so much more sense after having read it.
---
products logo ( SqlServer
the iphone will beat treo out

i buy iphones for the whole family if they com with a full keyboard version.
---
Sql server now Are not waging
canyonblue737
Apr 20, 08:03 AM
will only upgrade if the coolest features of iOS 5 can't be run on 3GS...otherwise, i'll wait another year for iPhone 6.

You'll be buying the iPhone 5 then.
---
kyrstin, Rhcss+logo
Just seeing soooooo many people 'painfully' waiting for the Merom MBP, i think we should start a Merom MBP club as soon as we start receiving them!

Btw, how many days does it take for the new MBPs to arrive in the Apple showrooms from the time they are announced?
---
kyrstin, Rhcss+logo
silentnite
Dec 8, 11:50 AM
I try to avoid using any Anti-Virus software not sure how long that's going to last but the verdicts still out on Sophos because my sister uses it and her Mac froze up twice after using it & she suddenly started getting the spinning beach ball a lot.
---
SQL Server SAN Stress Testing
reachingforsky
Aug 4, 01:17 PM
I hope we're all in for surprises at WWDC. Up until then, this is all speculation. It's fun to speculate and to try to be cool by being right, but I hope they knock everyone's socks off with the unexpected.
---
MS SQL Server; Oracle
wow, it took a full three (3) posts till somebody complains about the GPU. that seems to be the only constant thing that survived even the intel transition.:D

Are these specific Mac GPU's with Mac roms or can we finally use a selection of PC GPU's? If so then the base GPU isn't an issue, just use it for the second screen.
---
SQL Server. Subversion. Tomcat
mrsir2009
Apr 23, 04:33 PM
Wow, how will that look on the 27" iMac *mouth watering*
---
Tools for SQL Server
chris7777
Apr 23, 09:28 PM
I remember gettign the original unibody 15" MBP and feeling like i couldnt read text cause it was blurry and just off for lack of a better term.

I returned it (and no it was not for the screen, it was the portability) and got the 13" 2 years later, and I dont recall the same problem.

I also recently got the 4th gen ipod touch, and have just fallen in love with the screen, I have tried to look at my friends iphone, and my kids previous gen ipod touch, and they just don't look right. So while yes it may be overkill for the human eye it is appreciated. I suspect moreso on laptops and devices that are meant to be viewed at close range.
---
like using SQL Server.
Wow. That must've wasted a ton of your time.




I don't believe this rumour to be honest, but it's fun to spectulate.

For goodness sakes, the delivery date aside, Apple has already virtually confirmed that an Apple phone is on the way.
---
like using SQL Server.
Small White Car
Apr 26, 02:32 PM
I'm worried about you.

There's a huge difference between a phone (or at least a device that contains a phone) and a tablet.

But then again, everyone has different tastes. Some can't tell the difference between a Steak and SOS... :eek:

And there's a huge difference between a 17" Macbook Pro and a 11" Macbook Air.

But they both get counted as laptops, don't they?

And what's your reasoning for why iPods don't get counted here? Because they don't have monthly contracts? How does that make sense? Should we only count iMac sales if they're hooked up to a monthly ISP or something?
---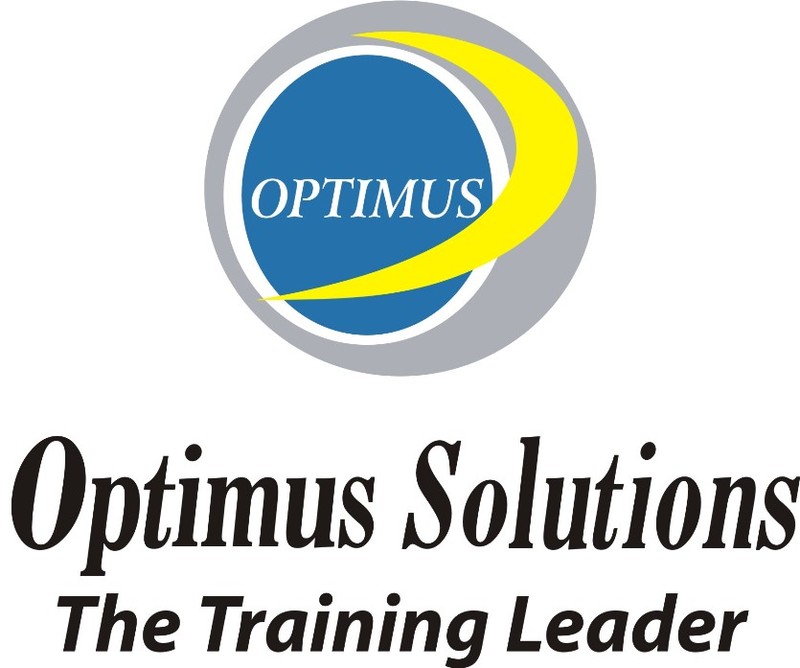 Informatica, SQL server DBA,
iliketyla
Mar 29, 06:07 PM
The cost of living in Japan is very comparable to that of the United States. VERY. And I speak from experience, having lived both in rural and metro America as well as rural and metro Japan.

And you are the one who brought up "happy" employees. How do you objectively measure "happiness"?

I would ask the same question of you when you say that most Japanese are by in large happy with their jobs. Have you gone around and surveyed thousands of Japanese people who gave that response?

Saying happy employees are good employees is an idiom, like a penny saved is a penny earned.
---
SQL Server 2008 R2 Adds
macMan228
Mar 29, 04:33 PM
In 5-10 years the iPod will become extinct. By then the touch will be hanging on a thin wire.

I really do see this happening, it'll give way to the smartphone revolution. But, arguably, the pre-teen market will need it...
---
for SQL Server 2000
Flying Llama
Jul 22, 03:30 PM
awesome...

I'm just sad we'll never truly be able to say the long awaited:

"Ah, the G5 Powerbooks are here!".

All those G5 PB on tuesday jokes, in vain... :(

It would have been awesome if Apple introduced some, just out of principle. :D


/rant

Can't wait for WWDC!!

--flyingllama
---
optimized for SQL Server
If this ever happens, I would bet the farm that Apple will do it with their own MVNO. I would make a reasonable guess that this MVNO would be based on Sprint.If Disney is truly thinking of shutting down their MVNO, perhaps Apple would go halves in it? It is a little outside of Apple's normal interests, but it'd be good for them to have a share. (this doesn't help us outside the US!)

As for WiFi:
You'd have to have an open WiFi network anywhere you wanted to make a phone call. WiFi is not NEAR the coverage level of cell service. In my opinion, VOIP cell phones are way overhyped. When WiBro is widespred and ubiquitous, then maybe.

If Apple make a VoIP phone (via Wifi with an Airport base station), naturally you'd have coverage in your home and at work, and Apple might make some strategic deals with WiFi Networks in many cities. At home & work you'd simply have a phone with no mobile charges. As you move about the city, it could update voicemail & email (etc) where possible. That solution would not require FCC approval.


I think the killer feature would be iChat Mobile... To be able to video chat with your friends on the go -- people would eat it up. I don't know why no one has done it yet, as it seems the technology is already there.You can already video chat with friends on the go. Are you suggesting this should be free?

Apple will innovate a whole new concept to music and how we use cell phones. Let's not limit our thinking to just iPods and cell phones. I read an article awhile back about Apple's interest in the high-speed Internet market (for cell phones). Imagine if calling someone was more like an audio/video chat instead. Now that would be sweet.

I think developing something for high speed internet is the answer. At the moment, wireless-Internet is an after thought in mobile phones. Always-on (via wifi or 3G) will enable new types of applications.

Who knows, considering that WWDC is developer centric, what if Apple releases an API to allow either software to be ported to the device's OS and to allow third-party developers to write applications for the phone. I'm really looking forward to this year's WWDC more than I have past event. It's getting exciting.

It would be interesting if Apple released a new development framework for mobile devices. Announce groupware technologies and the devices they'll work on, let developers come up with novel ideas.

Personally, I'm hoping Apple starts really simple.
---
J2EE,SQL Server,Websphere
I'm one of the people that find the price tag to be a bit hefty. But, I'd rather not use it than have a free watered-down service.
---
Can't say I've been excited by new OSes since Panther/Tiger. Yay it's more iOS-like and we get an app store.

*yawn*
---
Glad they have moved forward with it and who cares if they might have copied off an Apple rumor. I am looking forward to Apple going with their cloud service if it integrates with the current ipod interface. Like I can just pick cloud library or local. Or even better just list them all together with an option to not list suspected duplicates. The fact Amazon was able to release this so effort free shows how much future planning they have done compared to Apple. Also I am not so big on paying the energy bill to keep my desktop on 24/7 so I can access my files not to mention I have DSL so my upload speeds are good enough for audio but I could not stream video without a huge decrease in quality.
---
Hmm... Cinema displays also got a bump.

20" ACD
Brightness: 250 cd/m2 -> 300 cd/m2
Contrast Ratio: 400:1 -> 700:1

23" ACD
Brightness: 270 cd/m2 -> 400 cd/m2
Contrast Ratio: 400:1 -> 700:1
Nice find, thanks. I was hoping they'd update the displays. Now to see when my local Apple Store will have them in stock :p
---
There are indeed dual processor laptops. SPARC.
---
Cougarcat
Apr 23, 05:02 PM
Good article on the subject: "Consider The Retina Display" (http://theelaborated.net/blog/2011/4/13/consider-the-retina-display.html)

It's linked in the post (but judging from a lot of the responses here, nobody's read it.)
---