New 2012 vw beetle to debut
I did see your earlier design, actually. I had though that it was meant to be the same footprint as the Mac Mini. Seeing it again, I can see that I was mistaken. By comparison, my design is 10"W x 11"D x 4"H. I think to bring it down to the MP 8.1"W, it would have to be made taller, to be reasonable.
Yes, mine's about 5" high, which is tall enough so it would probably need some low hand grips or something. I'm not an engineer for these things, so I'm not even sure it would fit everything, but it looks like it might.
Also, in the vein of quibbling, I think that the perforated look of the MP allows for much better cooling, and therefore hotter components, such as extra boards, faster processors, higher-end GPU, etc. That's the reason I went with it... :)
Perforation only might help cooling. I've heard getting cool air on the parts in question is the most important, and internal flow may actually be better served with a mostly (obviously not completely) closed case design. (I'm probably wrong though in my recollection.)
Maybe now I should draw a scene with the Mac++, a keyboard, a mouse, and an ACD. What do you think?
Sure, I'd love to see some more pretty pictures of what we're dreaming about. It's a little like holding a lottery ticket in your hand, waiting for the numbers to be drawn, visualizing what you're going to buy with the winnings. :-)

-Dan
---
New Beetle Convertible
Samsung didn't stole it from Apple since they were first with the design, end of story.

No they werent, what apple describes was already shows and build BEFORE iphone. If any apple basicly admits they copied it themselves and should get sued.
---
2012 New Beetle, Cabriolet
I WAS the one
Mar 23, 06:44 AM
Let's the game begin.... Nothing will be greater than the iPad unless they make an iOS based Tablet.
---
the new Beetle, Volkswagen
-
- removal of "insufficient content" ...
:confused: so FPC should create content?
The major thing, though, is they HAVE to start utilizing multiple cores. It's not and as video gets larger, rendering gets more taxing.
They do. FCP regularly uses more than 100% CPU during render. Not saying it can't be improved though.
---
How will the 2012 VW New
Who is this "you" that you speak of? I didn't vote for Obama. :rolleyes:
---
New+volkswagen+eetle+2012
Good stuff, waiting and ready to pay! :o
---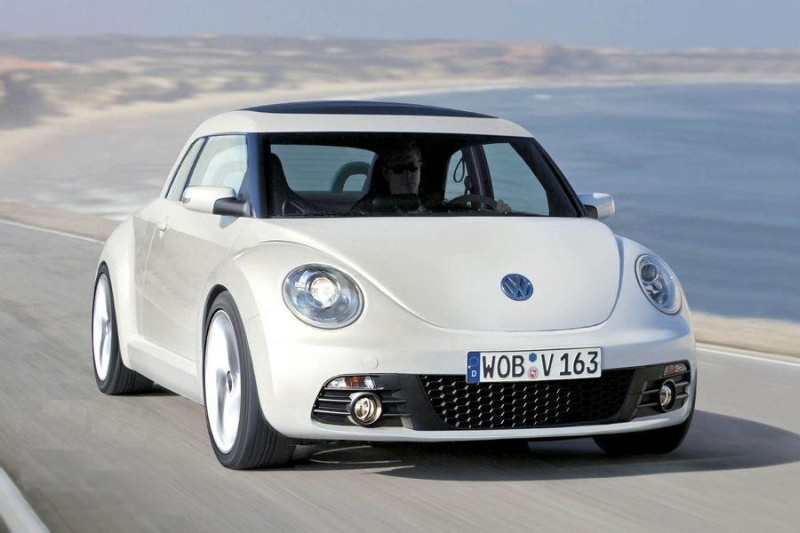 new 2012 Volkswagen Beetle
So stupid. Not even the Zune players should have to deal with royalties. iTunes is where a lot of people get legal music. Like Universal's. So why should Universal make Apple pay them for a product Apple sells that helps Universal's business anyway? We could go into the debate about illegal Universal music on iPods, but Apple (nor any other company) should be held responsible for how customers 'abuse' their products. That's the customers' problem.
---
VW New Beetle 2012: R and
logandzwon
Apr 25, 03:13 PM
I love how Media and most everyone was asleep about this known issue, until just recently, and now it is some kind of emergency.
I am not an Apple apologist by any means, but it is NOT their fault if people are not securely backing up, their personal and private data.
Apple's only fault (IMHO) is not encrypting the location logfile on the phone, or the system with regards to backups. Regardless, security of data is the end user's responsibility, not the manufacturer of their computer or software.
See, I have a very different opinion.
Apple has an image of things just working. Apple actively promotes this image. The image is includes the idea that people don't have to worry about the details, like security of their devices. Even for backups, Apple makes it so all you need to have full backups is plug in an $50 usb drive.
That said, looking at the iPhone the way it is intended to be used, it's an accessory of your computer. A mobile remote with limited access to the "main" computer. If we except that view point, then;
VW Beetle stories at New York
This is Bowl *****!!! Come on man....I see these claims with absolutely NO, ZERO proof to back it up...Links? Pics? Video???? IF anything, MORE people have joined the FCP camp...because more people than EVER are buying Macs! Even though Adobe and Avid are cross platform, the affordability of FCP is a real bonus. Everyone I know that uses FCP and has been using FCP has ZERO interest in flipping. Unless you have an extreme PC...Adobe makes no sense (unless you are using the Quadro nVidia cards in a Mac Pro). Sure, the Merc engine increases performance for a few transitions and filters....but rendering is still necessary in MOST cases! Today's speed of the new Macs....MBP, iMacs, Mac Pros...makes the transition from AVC, XDCam, DVCPro, etc to Pro-Res, is actually a very speedy process. Even Canon stepped up last spring with a plug in to increase transcode speeds almost a 1,000% (used to take a minute or two to transform...now done in 10 seconds or less!!!). Once in Pro Res, editing is an absolute breeze...a cake walk, easy as pie:) Especially if you have a recent generation Mac from the last couple of years.

Now...that said, absolutely, I totally agree improvements can be made. As mentioned many times....media management and better integration between other programs in the suite. However, being a long time FCP user, I'm "used" to the export/share option and don't find it too difficult.

Motion is the program I would like to see take a big step forward. I am also a heavy Adobe user and have the entire CS5 Production bundle...but NOT for Premier...I solely use PhotoShop and After Effects. AE has been my go to animated title compositor. Motion, while decent...is certainly behind the eight ball in comparison to Avid and AE for these tasks.

However...most, if not ALL of the pros I know that have been using FCP continue to do so....and there are more motion pictures, BIG ones...this year, edited on FCP than I can remember in years past. Pulling this BS out of your arse is crap. The iToy phenomenon, in my very humble opinion will actually HELP the Pro Apps...as Apple is making more money than EVER!!! This will afford them the expertise they need to develop the pro apps...more so than they've ever been able to do in the past. Keep in mind...for these iToys to be great, they need content....and again, IMHO...I think Apple knows this, and would be happy if every app, movie, song, etc...that resides in iTunes, Mac Store, App Store, etc....was created WITH their soft/hardware as well. Again, just my opinion....Apple won't shoot themselves and the entire creative community in the foot....just when they've becoming the HIGHEST gaining computer sales platform in the world!!! They're selling more computers (MB, MBP, MBair, MP, iMacs) then EVER...and I attribute that somewhat to the excellent user experience so many folks have had with their "iToys". You gotta figure some of those folks will be "Pro" creative guys. And enticed they will be (my Yoda impersonation) by the hardware and software that Apple offers....so if anything, there is Growth in the Pro sector...hardware and software both. NOT a mass exodus. Again...if you truly have proof that "All those Pros have already left Mac"...I'm all ears. If anything, they've made significant gains. Hence the reason AVID has DECREASED their pricing from the astronomical rates it used to cost...and the proprietary rigs you had to have to run the program.

Sorry for the rant. But what you've stated is absolutely NOT true my friend. Period. And THAT is a fact! If you're deciding whether or not to stick with FCP, cool...fine to make that point. Don't make up BS about other "Pros" and their Post Workflow. Other than the BBC switching to Premier, I can think of NO other real, true professionals that have abandoned FCP because it's lacking. It's still a VERY powerful program. Getting older, several places to shine it up, but it still does the job and does it well.

J


I don't need links, videos, etc. to prove my point. I know it's the case, because I've seen it with my own eyes. And frankly I don't care to impress you with pointless links and statistics. I am a professional, and I work with professionals, and several of them have already switched to Premiere. That, my friend, is a fact, and it's all I need.
---
Volkswagen Beetle 2012. New VW
Silentwave
Sep 14, 11:00 PM
One thing's for sure, Intel appears to have learnt a great deal from the Netburst fiasco -- how not to do things, if nothing else. Unfortunately, they still estimate ~50% of processors shipping in 1Q2007 will be netburst-based (mostly Pentium-D).

It is a shame, but sadly those are the real cheap chips right now. The good news is that they'll change those over soon enough with more Allendales, then millville and so on and so on taking on more segments of the market.

I think as they transition to 45nm we'll see more and more Core chips, simply because they'll want as much manufacturing to be on the new process as possible, and they don't need to scale the D's etc. down to it.
---
2012 Volkswagen Beetle
...the US's role will remain very limited. Like the Gulf War, we will let our Arab League allies be the first ones across the border, and give the security operations to the French and British.
This makes me want to go have lunch at the Cafe My Lai.
---
2012 Volkswagen Beetle New Car
another great unlockable car: bspec the mazda miata race: Furai (?
) Concept 08

made the japanese only lvl 18 cup not only easy but the most one side race ever

with some tuning 399 kw at a 650 kg which makes it pretty mean
---
2012 Volkswagen Beetle IN New
Apple products are price-locked. No second hand retailer marks up on them, like Bose. Retailers are told what to sell at and they comply or they lose rights to sell the product. If these are overpriced, it is Apples doing.

You might want to look at Best Buy's pricing again.

All iPads, iPods and Macs are sold $.99 (at minimum) above Apple.

Time Capsule 1TB $334.99 at Best Buy, $299.00 at Apple
2TB $499.99, $499.00 at Apple

Airport Extreme - $189.99 at Best Buy $179.00 at Apple
Express, $109.99 at Best Buy, $99.00 at Apple

The small accessories are just as bad. And Apple isn't the only brand they mark over MSRP too. I wouldn't be surprised is Bose products were too.
---
2010 Volkswagen New Beetle
SteveRichardson
Jul 27, 11:04 AM
Me too. I'm just going to hang onto my aging iBook G4 until they come out. I really would kick myself if I bought a MacBook Pro now so close to them being updated. I'm just hoping I can order soon, and then they will arrive at the end of August... just in time for school. *crosses fingers*

Yeah same same. Haha I've had my iBook G4 for like 2 1/2 years now (can it be that long already?).

tiiimeee for an upgrade.

I wonder if they can ship it to my dorm in one piece if needed (as in if I need to wait that long before they become available....:( )
---
VW New Beetle renderings
I wasn't thinking straight, big deal.

And Thankfully I'm more successful in life than you'll ever be. Thanks.

Keep telling yourself that. You'll sleep better at night.
---
Vw+eetle+convertible+2012
I hope there are big improvements...
---
2012 VW Beetle debut
I dont understand how anyone would get the info from your phone.

Easy.

http://thenextweb.com/us/2011/04/20/us-police-can-copy-your-iphones-contents-in-under-two-minutes/
---
Tags: 2012 VW Beetle, 2012 VW
I see your point. Personally, I'd been hoping Obama might hold ground on issues such as torture/surveillance/getting out of wars, and was fully prepared to accept fiscal policies I would hate (as a conservative--NOT a Republican, mind you) if we'd get some of the aforementioned issues. Gave up on any hope of that when PATRIOT got extended, though...on a few social issues (gay rights) Obama has distinguished himself admirably from his predecessor. However, in the big picture, we've still got a shill for big business and big government/brother, who is overextending the American military with conflicts in which we cannot afford to participate.Strangely enough, I agree with you entirely. :confused:
---
A new Vw Beetle that finally
Sure, some people will always have a need for the fastest computer in the world. Some will find themselves stressing over the slightest increase in processor performance, screen resolution, graphics memory, whatever. No one here doubts that. But most of those people spend much more time working than reading and posting on internet message boards. Professionals use the tools that for them get the job done. I feel that the main point of using the Mac is lost on most PC users, and especially on those that cry out for the absolute fastest turbo-charged, slick, top benchmark machines. Maybe our processors are "outdated," but Mac OS X is not, nor is the work that I see coming from Mac professionals inferior to those with faster computers. The fact that OS X makes doing our jobs more elegant and faster, is far more important than whose processor is the fastest, or as Freud would put, whose >>>> is bigger.:o
---
I'm sure quite sure what Apple hopes to accomplish here. Every smart phone steals from every other one. I don't know if you can differentiate design "concepts". It's like suing someone because the chords for his blues song goes in a 1-4-5 pattern like yours does. It's just part of the genre.

Tony
---
iphones4evry1
Jun 8, 10:26 PM
GREAT! The more places that carry the iPhone4 during the launch, THE SHORTER THE LINES WILL BE ! :)

(added to the fact that people can now pre-order from the website and have the phone shipped to them)
---
Why wouldn't Apple also just release a VZ iPhone 5 in June/July time frame also. It shouldn't matter that VZ was late to the party and only just now got the iPhone. Apple has made their money off the VZ folks that have been waiting forever for the iPhone, and then June/July Apple can make their money off the rest. I recently just got my iPhone 4 replaced for free by Apple due to a faulty sleep/wake button, so I'm more concerned with iOS 5, but I still want to see new Apple hardware soon!
---
I think the no new mpb's today is hope that the special event b4 photokina will be about the mbp's with hopefully some new stuff as opposed to a release tues/wed with just a processor swap...

all this waiting is certainly a build up, if it was just the processor swap, it would blow big time....
---
Do you have any feel for when we will see a roll-out of the pro apps? I recall quite a bit of rumor-mongering just before the Intel announcement. Since then it has been rather silent. I thought the sudden drop in Quake might be a precursor to something fairly soon??

Are you talking about the price drop on Shake? And besides the CS products what Pro apps are you talking about?
---