sakura-naruto-sasuke-akatsuki-
If the media shouldn't project a positive message about being gay, then they shouldn't project a positive message about being straight. No more kissing on TV, film, etc. Ban all public displays of affection and don't say a word about issues that someone might take 'offence' to. Yeah...that sounds like a great world. I hope you go there someday.

I think you have slightly misread my post or replied to the wrong post.
I most certainly did not say the media shouldn't project a positive message about being gay.

;)
---
sakura-naruto-sasuke-akatsuki-
My child's school is part of the USA "laptop schools" program and every child from 5th grade through graduation is required to have a laptop. The only three they are allowed to choose from (currently) are PCs and cost $1099, $1649, and $2029.

I looked at the specs and all three models are similarly priced as equivalent Mac laptops (actually the $1099 PC laptop is less well equipped than the similar Mac laptop).

We are not allowed to buy them Macs. (It is something that angers me quite a bit, that they require us to buy the equipment but won't let us buy what we want - in my opinion if they want specific equipment, they should buy it - since I am paying the $$$ I should be able to buy what system I want as long as it meets certain requirements).

Actually, I'm note sure about the US, But I would fully agree with stopping Schools etc from buying Mac's for use in education.

The point of a school is to teach/educate/prepare children/students for the skills they are going to need when they leave and enter into the real world, the marketplace for jobs.

Like it or not, PC's are vastly more in use in typical businesses these days.
You do now want a vast amount of people leaving school to start their new jobs, being confronted by PC's and say, oh, we're never used PC's we only used Macs at college.

That's just a non starter of an idea. And getting businesses to dump all their PC's and buy Mac's overnight is just not going to happen. Like it or not.


I also take issue with those who seem to think Anything non Apple is worthless junk, that's just silly talk that belongs in the playground.

I also believe Apple could make a low cost (lost cost for Apple) Plastic cased laptop, perhaps trim the specs down a little and make is much more affordable to a typical family. I don't know why people cannot grasp that many here are not the typical consumer who is struggling to pay bills, feed the family, run the car etc etc.

It's very insulting to brand such a person, who is working hard to bring up a family "Joe Cheapo"
---
Akatsuki
Besides wasn't there a thread a few weeks back which stated that the 8 Core machines run slower than the Quads?

They run at a slower clock speed than the dual cores. So if you have a very well multi-threaded app or are running lots of apps at the same time, having 8 cores might help. But otherwise you're probably better off having less but higher speed cores.

The difference between 1 and 2 cores is sizable, between 2 and 4 is decent, but as you up the number of cores you get a diminishing return because the software has to be written that much better to take advantage of it effectively. It's not like the old days where in 18 months, your system's speed effectively doubled because the clockrate double making any one process run twice as fast no matter how badly written it was.
---
of uchiha sasuke akatsuki
One of the things I liked about the Nintendo 3DS was the thumbstick.

A lack of a physical keyboard, and a better controller for games, can be an issue with the iPhone. It certainly was a design problem with BOT (http://photics.com/bot-game-design-and-progress-reports). I'm designing a game specifically with touch controls in mind. The original design had a flaw. A lot of the action would be covered by the player's hand.

Yet, I don't think it's impossible to create great gaming experiences with just a touch screen. Angry Birds, Fruit Ninja and Cut the Rope are excellent examples of touch-based gaming. I don't think that could be easily duplicated with a controller.

What should Apple do about it?

...a slide-out controller?
...an Apple accessory?

Doesn't Steve Jobs hate buttons? I thought I read that somewhere.


Oh yes, believe me, I agree fully with what you say, SOME games are superb with on screen touch controls. Some games are only really practical with on screen touch controls.

Without any question, there is a large area of entertainment software and simple utilities that work excellently be being able to press a button, pull something on screen, push and twist things on screen.
Indeed, this method of control works superb for certain styles of software.

However, there are also a whole range of applications and games that are just not realistically possible with touch screen commands.

Naturally any applications that are very complex and require many many layers of multiple menu's and commands to do what they do. Some role playing games which have many key commands you need to access fast to call upon certain actions/commands (some of these are not even really possible on a console controller and need a keyboard)

Plus I suppose most obviously First Person Perspective games, when you need to move in all 3 dimensions, jumping, shooting, spinning rout with split second timing and precision.

Unless you wish to dumb down games (which I don't think many really want) there needs to be some option.

For small devices, Touch, Phone, I don't see Apple doing much as there are naturally for simple/quick games on the move. You are not really going to settle down for a few hour gaming session on your phone much of the time.

Slide out keyboard I can't see happen.

To be honest, the most workable idea would be an Optional official bluetooth Apple games controller, Like a PS3, or 360 controller, with all the normal buttons and joysticks that a dev can choose to support if they want.

Then as a user, you can select between on-screen controls or the optional controller if you have one.

That's the easiest and most practical answer, and would hurt no-one and could only be a positive.

Unfortunately, we have a problem. Steve Jobs, who appears to have personal mental issues, and only wishes to pursue one path and feels offering things like such a device/option would not be a POSITIVE thing for customers, but he appears to view things like that as a NEGATIVE thing, feeling that it's admitting failure of a touch screen to be the answer to everything.

It's like a stylus. For some tasks a fine tipped stylus (like a fine tipped brush when painting) is better than a thick brush (a finger) and yet he comes out with silly childish comments like "Stylus = Fail" rather than speaking like an adult and accepting that for some things, such a option would be better.

I guess we will see what happens.

Perhaps there is more possibility in time a Bluetooth joystick controller option will be more lightly on future Android/Honeycomb tablets for gaming.
---
sakura-naruto-sasuke-akatsuki-
torbjoern
Apr 23, 01:43 AM
It's easier to admit being an atheist on the Internet than in the real world, as even the Dalai Lama seems to hate atheists. Although only a fool would say in his heart "there is no god", it should be legitimate to say "I want to see proof before I believe".

Oh - and about the universe not likely being made by chance: a designer must be more advanced than what he creates, and where does the designer come from? I'm not saying that there is no such designer, just that I don't see any reason to think about that in the first place. Wouldn't it be far more likely that the universe is made by itself rather than by some creating force being made by itself?
---
sakura-naruto-sasuke-akatsuki.
Originally posted by samdweck
well then just get the heck out of here, leave, please, it may happen soon! godspeed!

Sam... you need to chill.

Personal attacks and pure emotional posts are not very helpful. The point of this site is not to be Pro-Mac at all costs.

A fast enough Pentium will beat a 1.25GHz G4. How fast the Pentium has to be appears to be a point of contention... but that's all it is... as long as people keep it civil... it's cool.

Besides, alex_ant's post was a joke. Slow down, and read the intent of the posts.

arn
---
NARUTO VS SASUKE SHIPPUDEN 3
Mac'nCheese
Apr 22, 09:09 PM
"such a small difference"? Clearly you haven't studied theology

I should have clarified this more, I guess. To me, once you follow one of the major religions, you are making such a distinction in your belief system that the ideals that separate the different sects of that religion seem almost ridiculous. Once you decided to become (or just continue down the road your parents put you on...) a follower of Christ, you have made such a distinction between yourself and those who are not (Jews, Muslims, Etc.); does the decision to then believe in the Catholic Church over any other Christian church and the differences between those churches even come close to the differences you have between other people who don't follow Christ? I laugh when I hear a person scoff at someone's belief that the pope is god's chosen leader but yet they still have no problem with believing in Jesus being his son. This is in my eyes...I certainly know that there are tons of differences between the churches, I just find them almost silly....
---
naruto sasuke akatsuki. Naruto
leekohler
Apr 15, 12:16 PM
Did you maybe mean celibacy? I'm sorry that this confusion has happened to you. I know, there are lots of words in the English language and it's really hard to keep track of them all.

I suggest a dictionary. There are many on the web, even.

Post reported. If you can't see fit to post without insulting the intelligence of other members, then maybe you should not post. Everyone makes mistakes. If you can't accept that others make them and address it in a civil manner, maybe you should sit back and chill for a minute.
---
Naruto + Sasuke (Akatsuki Fan)
I wish I could leave. Macrumors is to the GPA what the bug zapper is to the fly.
---
Naruto Shippuden: Ultimate
torbjoern
Apr 24, 12:05 PM
This book says there is an invisible man in the sky who made the earth. We know this because the invisible man wrote the book. He listens to you but doesn't answer. If you do as he says you go to a wonderful afterlife, but if you don't you go to a horrible one.

If you do what he says? That's not enough - what have you learned? Salvation lies in sola fide, i.e. faith alone according to Luther. That is, faith in Jesus as the Saviour of the world. Protestants can do what they want and still go to Heaven. And if you're Catholic, you need to do good deeds and have faith in God - you can't get around the latter.

So - what happens to those who live a pious life and die without ever hearing about Jesus? According to my Christian teachers, those would go to hell. Those who grow up in totalitarian regimes where religion is banned, such as North Korea, will thus go from one instance of hell to another because they don't fulfill the requirements for salvation. Sounded quite self-righteous to me, but I cut the Christians some slack on that point anyway.

But what about the Jews? "Yes what about them?" They don't believe in Jesus as the world's Saviour either - not even today. "Oh, they are under some special set of rules so they will go to Heaven anyway." Yeah, right... The more I knew about Christians, the less I understood them. That's when I realised that something was fundamentally wrong (no pun intended).
---
naruto sasuke akatsuki.
But just like Windows, it's practically impossible to have any problems unless you do something stupid.

Another analogy - if you buy a car and put the wrong type of oil in it or inflate the tyres to the wrong pressure, bad things will probably happen.

If you don't know what you're doing with your own devices then maybe you need Apple to hold your hand.

Ummm.... not that I'm saying it's a bad analogy....
but... We have digital Tyre Pressure gauges these days they are far more accurate than the old manual gauges and make it easier to get the right pressure in your tyres just by attaching the hose and listening for the beeps.

I could use a foot pump at home and get it just right, but I'd rather use that time on something that brings real value to my life. Then again if I had a child who was at tinkering age then he/she would probably have an Android phone for us both to play with, and I'd still have my set and forget iPhone.

Oh... I would have used Fuel not Oil. I mean its easier to buy the wrong fuel than it is the wrong oil as the wrong oil doesn't tend to be sold in the same locations.
---
Naruto Shippuden: Ultimate
appleguy123
Apr 24, 09:47 AM
Aduntu is the only person I know of who believes these things, and I'll wonder about them for hours. I'll write more later, I hope.

It is completely antithetical to what I was thought as a Christian as well.
@Aduntu, are you a free will baptist?
---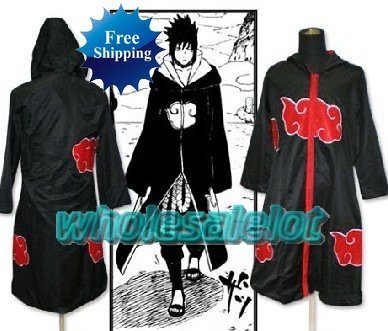 -Uchiha Sasuke Akatsuki
toddybody
Apr 15, 11:30 AM
I feel sad at how many of you are totally distorting the message of Christ. The real blame goes on those who use his name to sully his very purpose. Those false Christians make me sick.
---
Akatsuki Sasuke
lazyrighteye
Oct 7, 12:21 PM
The SDK is limited only to the Apple OS, granted, it relies on hooks, however, you are alienating a hell of a lot of people from developing on the platform.

You say that like it's a bad thing.
Don't we already have enough junk in the App Store?
If not, there are now millions of Flash developers eagerly waiting to do their best (worst?).

In most every other scenario, I'm very liberal... very supportive of openness. But when it comes to developing a tool or utility, like a computer, a phone, etc., I very much fall in the category that appreciates Apple's closed system approach over an Open Source approach. The closed approach helps ensure an efficient & consistent user experience. But I'm also a quality over quantity kind of guy - which clearly does not represent everyone.
---
naruto sasuke akatsuki. sasuke
dethmaShine
Apr 20, 05:42 PM
Exactly. Android doesn't have the IBM that give them the PC market.

Verizon was Android's IBM but now iPhone is now on vz.



So you are insulting all Apple users as those who "don't know what you're doing with your own devices."

Perhaps you didn't realize MILLIONS of Android users downloaded malware.

I have used an HTC desire. Threw it away; got a Nexus S. Bloody awesome one. But I couldn't use it for much. But...

The application quality literally sucks on android. It's pathetic. Way too reboots and unstable phone. Android is LAGGY on the nexus S. The experience is poor.

I now have a trophy 7 and I love it. :)

Some OR most of the fans are abusive and are too much into google. Don't realize its an iOS ripoff and a fragmented experience. Nuff said.
---
sakura-naruto-sasuke-akatsuki
edifyingGerbil
Apr 24, 04:47 PM
Are the action of a few countries a representative of Islam?

the actions of "a few countries" that are many miles apart (so by all rights should have different cultures) but have one thing in common, ie islam, are a representation of the effects of islam.

islam is unpleasant and, i guess for want of a better word, evil.
---
Download Naruto Akatsuki
They have done nothing to discourage it? Well, they introduced an annoying pop-up asking for confirmation that makes the developers customers frustrated. Any suggestion what other meaningful action they can take?
Also, I can't think of any application I have installed on my Windows PC that behaves like this.

When I first started using a Mac seriously, which was when Vista was out and got criticized for UAC, I was really surprised to discover that OS X has the exact same thing. In Windows 7 you not only have the option to switch it on and off, you can also customize the intrusiveness of it, I find it much more user friendly than in OS X.
I think a lot of people here need to actually try Windows 7 out instead of categorically dismiss it.

What do you mean, "Try Windows 7"? I've used and maintained every version of Windows from 98SE all the way up to 7. I even toyed around with 95 in a virtual machine from pure curiosity. Hell, I even have a Windows 7 boot camp partition.

I know exactly what Windows 7 is like. It comes with maintaining every computer at the house, several of the computers at the high school, fixing collegemates' computers, and being known as the neighborhood tech kid since age 14 (now 22, for reference).
---
Uchiha Sasuke with Akatsuki
I just got my mac pro a month and a half ago.
---
Naruto Akatsuki Uchiha Sasuke
Fredo Viola
Aug 29, 10:51 AM
This is a real bummer to me. I pride myself on making as little an impact on the environment as I can, but make my living using computers to make music... and I use all Apple products... so I'm feeling really guilty about this right now.
---
You are one of the few moral and sane individuals who I see on this server. People who see beyond this robin hood mentality that permeates the computer world like a plague. People don't seem to feel as though they have done anything wrong when they have stolen something that is not physical.

Now I won't sit here and claim that I have never ever stolen music or software. I have downloaded my fair share of warez in my day, we all have. To deny that is to deny the very thing that makes us human. Ok, maybe not, but I'm not going to play holier than thou. Software companies, however get it, where movie companies don't. Software companies understand that they aren't Losing money by having software pirated (with the exception of game publishers, and office style software.) The fact is, that five to ten years ago, when i warezed it up, and stole a copy of say, Photoshop, and FinalCutPro 1, the software company was not losing money. Why? Because there is no way that I would have purchased the software did I not steal it. It was a zero sum game then. Now, that I use Photoshop, FCP, DVD SP, and a load of other expensive apps, (My computer is worth a third of what the software installed on it is,) for business purposes, I purchase them legally. Most businesses do the same thing.

Recording companies should realize the same thing. I have never downloaded a song that i would have purchased could I not have downloaded it. If I like something enough to buy it, the I buy it. Recodring companies don't lose that much to file sharing for that very reason. People download music as a preview a majority of the time. Give the rate faeces that the recording companies want to release, thank god for that ability too. My rant is over, I'm getting bored.

Peace
---
EagerDragon
Jul 12, 12:23 PM
Sounds like these new Mac Pros are going to be expensive.

Very, remeber that they may also have multiple GPU(s).
:D
---
portishead
Apr 12, 11:02 PM
Seems logical that the suite can remain separate applications-- or better yet-- the new FCPX supports more extensive plugins so that you don't have the issues of round tripping, and you can use Magic bullet or whoever wants to make a grading app inside of FCPX.

Likely this is the kind of thing that will be announced in more detail at WWDC when Apple is able to give developers the tools and training they need to plug into the new architecture.

Exactly.
---
Considering that the conditions at the facility appear to be deteriorating, you might need to rethink what you mean by "contained".

So do you figure they might just walk away and abandon this situation?

you might want to rethink what I mean by contained ... certainly, not containing this situation is NOT an option.
---
portishead
Apr 12, 11:00 PM
I think that most of them will find that Apple has, at present abandoned them. That's not to say the industry won't shift, and there won't be enough 3rd party solutions out there, but they are throwing Avid a HUGE bone here.

I don't think many people are going to feel this way.

FCP was making big inroads into broadcast, and they're throwing it away-- for today certainly.

How so?

Filmwise, could go either way, depending on the production. If it's got great RED/4k performance, "film" support isn't so important..

Avid is still probably better for film work, but it's hard to tell until we get our hands on FCPX.

But for the indie crowd, they're really screwing them over, if they are abandoning Color. *THAT* is what shocked me. I'm also surprised that effects weren't more advanced. I couldn't see anything on a titling tool, but that's pretty imporant for Broadcast as well.. and *no* existing solution is good for that... They really had (have?) a chance to make that right, and it seems they don't care.

You can use a separate app. Nobody has said anything about abandoning color. I'm sure there will be a title tool. It's probably not ready yet. This was a PREVIEW after all.

So, when I say "iMovie Pro" that isn't necessarily pejorative. This product is WAY, WAY, WAY more iMovie than FCP. That doesn't mean you can't cut "a real movie" on it. But for Broadcast TV, it's a real step down in a lot of ways-- at the very least not a step up.. The interface is very iMovie. They should have called it iMovie PRO, especially if they're getting rid of the rest of the FCS apps..

The app was re-written. Certainly features aren't going to carry over right away. Short term, there will be some drop off, but after a release or two, FCPX could grow into a nice app.
---