maltese long haired chihuahua
iliketyla
Mar 31, 08:46 PM
This is where the Android "community" is going to split.

The ones we've heard from today don't give a crap about "open" or "closed" or Google or anything else other than the fact that Android is not Apple and is stealing some sales from Apple. They'll defend whatever Google does, because all they want is a platform that's not by Apple to take over the mobile space.

The true believers in the "open" propaganda, as ridiculous as it is and as untrue as it's always been, are probably still in a state of shock. By tomorrow they'll split into two warring camps. One will defend everything Google does because they perceive—wrongly of course—that Android is still in some indefinable way more open than iOS, and they'll blow that little invisible kernel of "openness" up until that's all they can see.

The other camp will be viciously angry at Google's betrayal of the True Religion™ and will be flailing around for some other messiah to deliver them from the "Walled Garden" of Apple and now, Android. These are the people who were saying the other day that "Motorola could rot" with their own OS.

Any suggestions on who the zealots will turn to in their hour of despair? I honestly can't think of a candidate, but then I'm not nuts—at least not that way.

Yeah! That's what'll happen!

Or they'll do further research and realize that the implications in this SINGLE ARTICLE might not be 100% true.

To the everyday user this means NOTHING as they have no knowledge of what open truly means, and therefore can't take advantage of it.

To the users who actually have the knowhow to utilize open source operating systems, this might mean a minor hinderance, but not a complete game changer.

And for clarification, the former is the vast majority.

Did no one notice the obvious bias in this article? It's slanted, and the author clearly thinks that Google has been wrong this entire time.
---
Chihuahua+puppies+for+sale
So, you're comparing a mature product (Tiger) to one that's still in beta and which by all accounts has plenty of outstanding issues before it's ever released (Vista)? Ok soon lets compare Leopard and Vista.

The fact of the matter is that Vista has to be functionally complete now (or else they are going to miss shipping dates by a large margin)... so the functionality you see is basically what you are going to get. Put aside the crashes, performance issues, bugs and you can get a good sense for how it will operate when it is released.

Really MS has taken the transparency and visual effect so far that they are distracting and degrade usability (thank fully you can adjust them to some extent)... they are doing just like Apple did in Mac OS X 10.0 (transparent window title bars when in background, overly transparent menus, etc.) but thankfully Apple has been refining it for the last few years for looks and usability.

Also the new user security mode is going to be a big nightmare for folks until 3rd party software catches up with it... currently in my average usage it is always bouncing to out the full screen overlay with security confirmation dialog... I am at the point I don't read them any more since the disrupt what I am trying to do. (We have several developers in house struggling to keep up with changes and bugs in the beta, making it hard to get ready for Vista).

In the end Vista will be a good OS but it is going to be a little painful for the Windows world for the next year or so (into 2008).
---
long haired chihuahua for sale
I think we'll see more cores per cpu before we see 3GHz. IMHO, 4,8 or more cores at 2.66 is far better than 1 or 2 cores at 3GHz.
Intel has already announced 3GHz Woodcrest CPUs.

The question isn't about when the chips will become available but when Apple chooses to put one in a system.

Which might be in the first batch of systems. Remember, we're all discussing a rumor from an anonymous source, not an actual product announcement.
---
maltese long haired chihuahua
Does Apple really think this double talk, where they say they keep a database of location but don't log the location is going to fly?

But it is true! They didn't log that I was at this date and hour in this restaurant and next hour I was at position xyz, but it was a cache of something related but also different. For example for every celltower-data there is only one timestamp. So you can't even determinate when a place was first (or even last) visited. For real location tracking this data is really inaccurate and useless. Location tracking was not the purpose of this cache and not the intention of Apple. I think it is legitim and important when they emphasize that in their Q&A.

What this data is useable for is drawing nice circles on a google map and visualizing a path of traveling between cities if you have physical access to your personal computer. And all this points are adressed in a software update.
---
white long haired chihuahua
jonnysods
Mar 31, 02:43 PM
Suckaz. What a mess.
---
white long haired chihuahua
wolfshades
Mar 22, 12:48 PM
I wish RIM all the success in the world, even as I say that coming out with a WiFi-only version of the Playbook is a little short-sighted. Add to that so many executives want to have just one device, not two, in order to talk to their BES servers. (You need to pair the Playbook with a Blackberry)

I know that for RIM is a catch-22. They want desperately to compete with Apple before the iPad corners the market on tablets, and they didn't feel they could wait until their 3G product arrives at the end of this year.
---
long haired dachshund mix.
I have a question about dual monitor support on the Mac Pro...

Right now my main desktop is a 3.6 GHz Pentium D Xtreme (codename Smithfield, 2 cores w/ Hyperthreading, looks like 4 cores) running XP Media Center. A very capable machine, but I'm on the verge of getting a 3 GHz Mac Pro (stripped so I can mitigate the financial damage). I want the ATI Radeon display card.

I have two displays, the 2nd of which is rotated 90 degrees (portrait mode) so it's the perfect size for editing documents or reading long articles. Can I rotate the 2nd display 90 degrees like I can in Windows?
---
Maltese yorkie long hair
citizenzen
Mar 22, 08:28 PM
Plenty of time to move ships into the area if only on a just in case basis.

Enough time to move diplomatically as well?
---
Male Longhaired Chihuahua
The key thing here from Apple's standpoint is "Trade Dress".

No one will ever confuse a Samsung F700 with an iPhone. Now way. No how.

However the Galaxy devices are so close to Apple's products in appearance and design, it's very hard to tell them apart. THAT is the problem.
---
(Missouri,usa)
sososowhat
Sep 13, 09:50 AM
One could run a Folding@Home process on each core :D
---
long hair chihuahua puppy
matt.smith
Apr 8, 01:07 AM
To be fair - Apple themselves were doing the same thing - in the UK at least.

I experienced, on a number of occasions, Apple Stores actually had stock in store available for reservation, but were forcing an entirely unnecessary, half an hour 'unboxing and setup' appointment.

With only a few of these slots available - more often than not - the store would have plenty of iPad 2 stock available, but no appointments, so reservations were stopped and Apple Staff denying (and laughing in my face) that they had any remaining stock.
---
brown long haired chihuahua
What is the obsession with back-lit keys?

Do you actually look at the keyboard when you're typing?
It's ****ing great option while working at night in bed.
---
Kylie, the Maltese/Long Haired
Well still waiting. I did talk to one of the support people but got transferred. I did mention that I got hung up on yesterday. He said there were a huge amount of people calling about the recall.

I'm listening to a female repeat herself over and over in two different languages. I can't figure out the second language but it's annoying!
-
-
Ok I'm getting refunded since I went and bought one (Nike+ iPod kit) at footlocker today...

Other than the wait I can't complain since they're nice.

Nuc
---
long haired dachshund puppies
bigmc6000
Aug 11, 04:50 PM
Well now you ignorant yankie ;) Firstly the mobile phone penetration in Europe is about 99% or maybe slighly more. You should really travel a bit to get some perspective.

And secondly, GSM has user base of over 1 billion while CDMA as you said has some 60m users. Which one you think would be more interesting market to cover for a new mobile phone manufacturer? And there is really no question of "we'll see which one wins" because GSM won a long long time ago, hands down.

But you're really forgetting 1 thing. International Trade Mark/patent law is a pain in the @$$!!! I wouldn't blame Apple for 1 min to keep it in the US for at least a test run. That way they should be able to keep the patent breaker-reverse engineers off their back for a least a little while (i.e. why copy something if you can't even use it anywhere other than where it's patent protected).

If the rest of the world would get a handle on international trademarking and patent protection I don't think we'd have this issue of different standards of EU vs USA...
---
Missouri Chihuahua Breeders
Soonerpet
Mar 25, 11:10 PM
I'm really not looking forward to Lion at all. It just seems like a huge step backwards for those of us that use our computers as real computers and not toys. I have an ipad, an iphone and several macs, but they each have specific uses. I don't want my desktop machine to be anything like my ipad, one is for doing real work and doing my daily stuff on, the iOS gadgets are for fun games and browsing mostly.

I LOATH the whole idea of merging OSX and iOS, they shouldn't even be related. I hate how they are ruining expose, I really don't want my stuff groups by app, I want to see every window like it is now. I have no use for "full screen" apps, why would I waste all my screen real estate only showing one thing at a time? I hate the idea of getting programs through the app store on the Mac, I refuse to do that. I hate all the gesture crap going on, sure it's fine for laptop users, but it's of no use to me on my mac pro.

I think all this is just a dumbing down of what is an amazing OS. I don't use my mac with dual displays anything like I'd use an iPad, so why put that crap in there? I just don't like the direction they are taking OSX in general, and I doubt I will upgrade from snow leopard. To me this is very sad news, the day OSX and iOS merge is the day the mac dies.
---
long haired dachshund puppies
Eraserhead
Mar 24, 02:28 AM
I supported Bush's invasion of Afghanistan.

Same here.

I think all we really needed to do in Afghanistan was to spend some real money on infrastructure.

Of course that would mean playing nice with Afghanistan's neighbours.
---
Adopt Your Chihuahua Puppy
Deflorator
Mar 31, 03:32 PM
What the heck is this? The "Steve was right" month?
Pathetic Dell and HP, desperate Microsoft, Samsung aka Mr. "Smoothbastic", Google inhibiting fragmentation, the very one, which does NOT exist, really...
who is next? Oh, i have got it - Adobe. So come on, resistance is futile.
---
Specializing in AKC Ch Bloodline Blue Long Coat Chihuahuas. Show quality prospects or just quality companions all w/exceptional personalities. Our puppies
MrCrowbar
Aug 27, 04:26 PM
I have a few friends who own PC laptops with glossy screens and all of them have keyboards imprinted on their screens! I cannot say from experience if this happens with the MacBooks but i'd rather not risk it....

I've seen tons of laptops with the keyboard marks on the screen among powerbooks and the expensive Sony things. And those were all matte screens. My glossy Macbook screen is still as it was when I bought it (2 or 3 days after they were announced). The keyboard is a bit lower than on most laptops, so the re's quite some space between the keys and the screen whan it's closed. Unless you have a thick layer of chocklate/peanut butter/anal lube etc.. on your Keyboard, your screen is fine.

As opposed to Multimedia, I don't use foam barriers at all. Those things actually touch your screen, so if you have any dirt on the foam barrier, it's likely to scratch the screen if it moves. I like to bang my laptop lid like a car door and the Macbookhas this nice smooth sound when closeing (gotta love the magnetic latch). :-)
---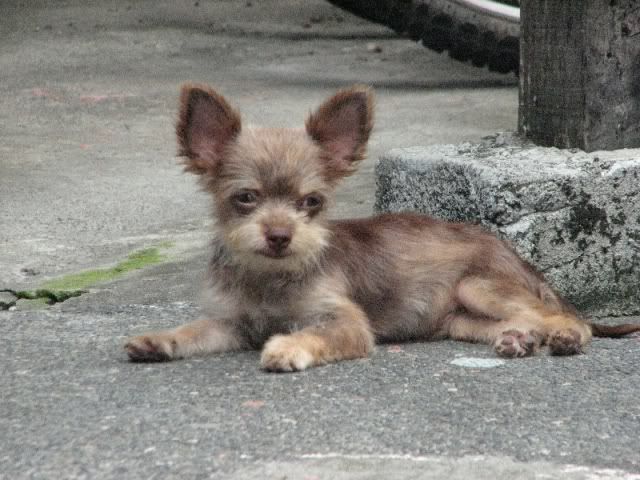 brown long haired chihuahua
It's amazing how the message can be impacted so much by where it is coming from. If leekohler would have said "I'm chronically gay," many of us might've gotten a chuckle out of it. ;)

The sheer willful ignorance is astounding. People like this do not want to understand others who are different from them. They want to remain ignorant.
---
Popeye206
Apr 19, 02:06 PM
lawsuit aside, that's up to the courts, not all the couch lawyers here....

I was wondering if maybe the sales numbers for the iPad are just iPad 1.0 sales and not including iPad 2?

I guess we'll know tomorrow.
---
Does it even MATTER if Apple keeps up? Do we actually WANT Apple to release a new computer every month when Intel bumps up their chips a few megahertz?
....
Is it really hurting you guys that Apple has been slow to update? Are you really doing tasks that the current computer lineup cannot do?

Actually, yes. I use my laptop as a portable desktop, and I do a lot of different things with my computer. My current PowerBook G4 is capable of some of them, but really not practical for many (scientific computing, ray-tracing molecular models, etc.). A current yonah-based MBP would certainly be faster, but it would still be a 32-bit processor, and like many other pro-users, I don't want to have to buy a new machine every year.

So I'm waiting for the merom-based MBPs like thousands of others, because I'm going to need that 64-bit CPU, and I want the extra speed (note that, even if you're not using the 64-bit CPU's capacity to address vast amounts of memory - not possible in a current laptop anyway - when in 64-bit mode, the CPU has more registers, making it significantly faster than when it runs in 32-bit mode).

I rather hoped that Apple would be first out of the gate with these new CPUs, but their delay getting to market with Intel's latest laptop chip makes me cautiously optimistic that we may see it appear in a redesigned case (with easily swappable HDDs please).

Cheers
---
I would have thought that the Final Cut Pro benchmark would have really blown away the G5 - not so much, right?

I couldn't say for sure, but I would guess that the current version of FCP was carefully optimized for the G5, and has not yet undergone the same treatment for Intel chips.
---
The internet didn't exist in 1988. He was probably a local business.
::blink::
<sarcasm>
I beg to differ, just because Al Gore didn't invent the internet until 1988 doesn't mean it didn't exist before then :)
</sarcasm>

But this is totally off topic, back to the rumors...

Apple wows world with intermodalnet! Now you really can take the internet with you!
---
Bill McEnaney
Apr 27, 12:21 PM
You obviously are posting without knowing anything about what a long form BC is. The short form is what the parents get and what you get when you ask the state for a copy. The long form is what is kept on file by the state. In other words, since it is handled very infrequently, it's probably going to look pristine.

If you don't like the guy, then say so, but it seems to me that to you, ignorance is more important than knowledge.
Maybe the certificate is legitimate, but I think the original short form would have been more convincing than a pristine copy of the long one. I like Obama, but I loathe his extreme liberalism.
---