i love you more than i can say
Full of Win
Apr 11, 11:40 AM
If true, this means that Apple has raised the white flag and accepted the defeat that Android has given to them. Not caring about the power of the hardware relative to others in the marketplace is a hallmark of a niche ecosystem.

Welcome to obscurity Apple - Population You
---
Title: I Love You More Than
WildCowboy
Aug 16, 11:32 PM
Bravo.

I don't know what ROFL stands for, but from context-clues, I'm thinking it means pretty damn funny. In which case, ROFL, dude.

Rolling On Floor Laughing
---
love you more than i can say.
There is no way this is a GM. The "reporter" is obviously confused. If it was a GM version that means they would be sending it off for duplication soon. Since WWDC is months away this makes no sense.
---
I Love You More Than Words Can
FlameofAnor
Mar 31, 05:23 PM
You could say the same thing about Apple though. The Apple fad will go away and the extremely closed ecosystem which seems to not be really developing much in terms of UI or having an actual roadmap could end iOS.

I don't understand why people can't just see the pros and cons of both and accept both are great platforms. Its always a WAR with Apple fans. Apple against EVERYONE!

Really? :confused:

I always perceived it as everyone against Apple. Just read the comments on any tech site anytime Apple launches a new product. "This has fail written all over it".... "only iSheep will buy this crap"...... blah, blah, blah.

The amount of people who never bought an Apple product, but will still log-on to blast away at anything Apple is really quite amusing. ;)
---
i love you more than i can say
Yippee.....
Definitely buying a MBP asap.....not gonna wait for santa rosa!
---
I love You more than I can
AvSRoCkCO1067
Aug 11, 01:41 PM
From what we're read so far, especially the quote that went something like: "it's not like we're sitting around not doing anything." or however it went, and everybody read this:

It's not a question of if, it's a question of WHEN

I just find it rather funny that so many people are already giving it the name iPhone. I think that is the worst name ever, and a little too predictable. Even the false "iChat Mobile" was a far superior name.

I don't think anyone actually thinks it will be called the 'iPhone' - instead, we're just using that highly generic name until we find out what it really will be called...
---
I love you more than I can say
Oh, then I can take the Honeycomb source code and do whatever I want with it?

Oh, wait, I can't? Then how doesn't this make Android 'closed source'?

Sure, just buy a Honeycomb powered device. Until then Google has no legal requirement to let you have the GPL portions of source. As for the rest, it is licensed under an Apache License, which does not require Google release the source at all but does allow a user to modify and redistribute what they do have.

FOSS does not mean they have to put the source out in the open.
---
love you more than i can say.
I'll pile on here.

I hate Best Buy.

I miss Circuit City.

I wish there was a Frys in Utah.

There, I feel better. I hope this place suffers. I hate Best Buy.

Fry's is way WORSE than Best Buy. All those tools are on commission, whereas BB they are not, although BOTH locations have equally clueless people. And their prices are not that great, and there is NO sales tax here in Oregon. They won't even match Amazon or Newegg. No one sells for less than those two... Not missing much my man.. and don't get me started on the "build it yourself PC section and TV section...
---
love you more than i can say.
This is bunk. Apple will not miss Christmas. Period, end of discussion.

If the 5 launches a short while before Christmas, the supply constraints would be 10x worse than they are for the iPad right now.

The only thing this rumor proves is that bloggers, speculators, and analysts are getting irritated with the lack of solid info compared to this time last year.

Agreed. It would seem silly to miss out on the revenue from a new iPhone release this year...
---
i love you more than i can say
Why did it take so long for Apple to release a statement?

Because they hoped people will grow up and educate themselfs. That never happened obviously.
---
i love you more than i can say
chrono1081
Apr 10, 08:08 AM
Anyone else call BS on that whole article?

First, off: Its poorly written. As soon as I saw the "The Apple fan-boys out there will say that..."

Really? Speculation on what Apple "fanyboys" will say? Sounds like Engadget forums.

Second: Didn't ANYONE realize this is all rumor and speculation? Not fact?

I used to come to Macrumors to read about Mac news, but now its all anit-apple crap.
---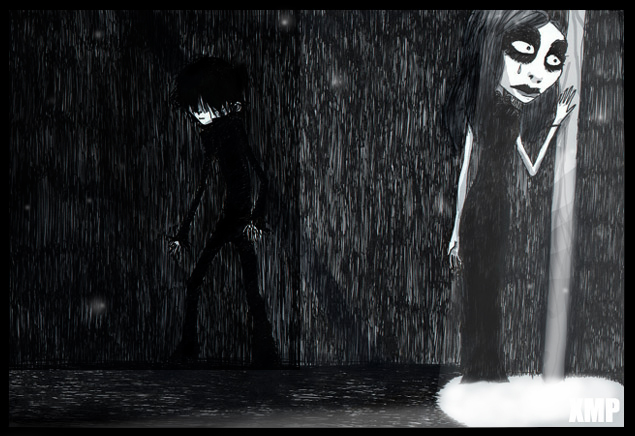 I love you more than I can say
rjohnstone
Apr 25, 02:55 PM
On any android device, you can opt out beginning with the setup of the device. It's not hidden in the TOS when you buy the device.
This...
You are explicitly asked if you want Google to collect this information.
You can say NO. It does reduce the accuracy of some programs when you opt out, but YOU have the choice.

You do have the option to enable this feature at any time if you feel you need too.
---
i love you more than i can say
MacPhilosopher
Apr 10, 02:18 AM
Wow. You'd think a FCP Users group would be able to track down a halfway decent graphic artist to make their banner graphic...

I thought the same thing. Looks pretty cheap.
---
i love you more than i can say
It's not like they threatened anyone. They likely went to the organizers and said "We'd like to make a really cool announcement at your event but we'd need most of your presentation and sponsorship space to do it." SuperMeet said sure, Apple paid, and here we are. It's not like the other sponsors didn't get their money back (I'm assuming.)
I am Sorry but I have to say something here. your ignorance amuses me.
i love you more than i can say
SuperCachetes
Mar 1, 10:48 AM
I refuse to protect others from negative consequences when they need to learn from them.

Negative consequences? :rolleyes:

I believe that people with same-sex attractions are endangering themselves at least physically when they have sex with each other. So I'll post a link to some evidence for my opinion (http://www.catholiceducation.org/articles/homosexuality/ho0075.html). Notice, the document's author is a medical doctor.

Endangering themselves? And a Catholic website as backup? :rolleyes: :rolleyes:

Wow. Just wow.

At least we're back to the childhood anecdotes again - so in between reading all the ignorant, antiquated, religion-clouded bollocks you are spewing, we can find a little entertainment value.
---
i love you more than i can say
noire anqa
Mar 26, 07:35 AM
Thank you for your constructive reply but I have a feeling it will all fall on deaf ears given that most have never actually gone on Google and researched what has been added/changed/enhanced to Mac OS X Lion. For example SAMBA has been removed and completely replaced with a ground up clean room implementation of SMB2 which will translate into better support for Windows Vista and 7 clients as well as the latest versions of Windows. Why hasn't that been mentioned by the nay sayers here?

OpenGL 3.2 has been added and funny enough not a single thing has been said about the fact that it lays the foundation for future updates that will be more prompt.

Then there is Webkit2 based web browser whose knock on effects go well beyond Safari and into applications wishing to utilise web based technologies with framework that provides said functionality but handles all the mundane security/process isolation/etc behind the scenes.

The merging of AV Foundation that serves as the foundation for future development for media products that will span iOS and Mac OS X; that you can have the same media core on iOS and Mac OS X then build upon it to differentiate between the desktop and tablet version by having a different interface, more features on the desktop version etc.

Sandboxing is being enhanced further and more system components are being put into it as to reduce the security exposure when a bug is found.

I'm sure others can note even more enhancements but it is frustrating when I hear the same nauseating ignorance over and over again from the cheap seats screaming there are no new features and yet they've done zero in the way of researching and reading on the matter.

You can't hear me .. but i'm cheering for you.
---
i love you more than i can say
What I'd like to know is the upgrade options in a new tower. We're running on EFI instead of Open Firmware now.
---
i love you more than i can say
I think it won't be released yet, but they've got it to a strong showable point. Underlying architecture probably relies on a few features tied to Lion (QT stuff and more?). Maybe we'd need to upgrade to Lion for it. Ready to go in June or whenever Lion actually hits.
---
I Love You More Than Words Can
Cowinacape
Jul 14, 04:46 PM
I don't know if I am real big on the rumored 512 meg of ram (geesh) for the bottom end tower, c'mon Steve would throwing a gig in there really break the bank?? I do like the idea of dual optical drives though ( I do copy my cd's for use in my garage/workshop, so I don't wreck the originals).

An extra one or two pci slots would of been nice, (sucks, that some video cards wind up taking two slots, due to their cooling setup)
---
But he then said after how well it would work on the phone, they put the tablet project on the shelf and focused on the phone as it was more important. Which means it was a tablet and no just a touch screen device in the beginning.

yes, seems it was this way:

1. tablet concept/prototype
2. use ideas from that tablet concept to create iOS/iPhone
3. continue development for tablet

Apple also realized that it is easier to market a smart phone first which than makes it easier to market a tablet build on the same OS. iOS/iPhone was never a independent development but strongly tied to the tablet development.
---
gregor.hoch
Apr 6, 11:21 AM
I'm pretty sure you are aware that Apple would use LV CPU in 13", not ULV. That bumps us to 2.3GHz plus Turbo. You have said this yourself too and I already covered the reason in my other post.

This is just a MR article and surprisingly, they don't have much idea about the TDPs. Hopefully they will correct their article so people won't live in confusion.

Hellhammer, can I ask you something about this? There are SB LV and now SB ULV. Both are for laptops and the Macbook Pro 13 has SB LV, right? Or does the Pro has something else? What is the performance difference between an equally clocked ULV and LV?

Thanks!
---
Point is, without an IR sensor in the display, you wouldn't have the OPTION of hiding the computer away.
Yes, but just my opinion, Apple needs to get over this 'Only new computers get FrontRow' crap and provide a USB repeater. Geez, people aren't buying new computers to get FrontRow, they're buying them to get Intel, so providing FrontRow to legacy systems isn't going to cripple sales! The only error in that opinion might be the mini, both the G4 and Intel minis are so crippled, neither makes any sense in a home theater setting but, providing a USB repeater for the G4 mini might effect a few Intel mini sales.
---
I have always had great support by Apple until my most recent incident. I needed a new LCD installed in a MacBook Pro. Their repair facility had my computer 20 days before the repair was completed. The CSR's kept telling me it should be ready in a day or two. Never an explanation why a part would take that long to get or anything. Just the same response every time.:mad:
---
I think the no new mpb's today is hope that the special event b4 photokina will be about the mbp's with hopefully some new stuff as opposed to a release tues/wed with just a processor swap...

all this waiting is certainly a build up, if it was just the processor swap, it would blow big time....
---