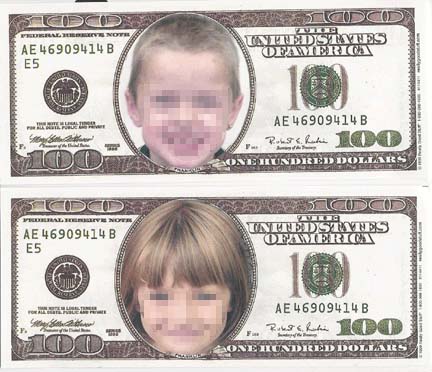 hundred dollar bill clip art.
It's ****ing great option while working at night in bed.

eh, I don't see how it's significant for anything other than aesthetic purposes. If you're working in the dark the display itself is going to provide enough illumination as it is. Just seems like a waste.
---
hundred dollar bill clip art.
Silentwave
Aug 5, 07:40 PM
I think the Merom will be introduced:
Thus a MacBook Pro wil probably be announced, and made available right away, or otherwise very soon.

The Conroe and Woodcrest will probably take longer.
So, the Mac Pro and Xserve Pro (uuuuggghhh!!!... must. remain. Xserve) will be announced, but shipping in about 6 weeks.
why do you think so? Conroe chips showed up online a few weeks ago, and woodcrest has been shipping to manufacturers for some time now. Merom hasn't, Conroe is ahead of Merom in terms of shipping IIRC.
---
10 dollar bill clip art.
Why is most straight people assume that gay people do all those? I'm gay and I don't do a thing in that article. I know.. I'm boring but hey that's not the point.
100 dollar bill clip art.
I got this great response this morning from my IT snob:
"Where in that linked article does it say 64bit? I see 65 nm, but not 64 bit. Duct taping two 32 bit cores together may get you Mac 64 bit processing... great for drawing cool pictures."

Anyone have a link that shows that Clovertown is 64 bit? Please help me to defeat this PC IT ogre


Why not get it from The Horses Mouth (http://www.intel.com/pressroom/kits/core2duo/pdf/intel_multicore_fact_sheet.pdf) over at intel (PDF Warning)

They specifically state that Clovertown is a multi-core packaging of Woodcrest which is a 64 bit processor.

Hate it when IT people act like morons and give the rest of us a bad name.
---
100 dollar bill clip art.
The Signature Edition is only available in Europe and Australia/NZ and not North America.

http://ps3.ign.com/articles/111/1110501p1.html

That said, I've already pre-ordered the Collector's Edition when they announced its release. (I probably wouldn't get it anyway, I'm not to keen on spending $300 for a game when I could get a Logitech G27 for roughly the same price). I love the GT series. The graphics look AMAZING and I can't wait for November to roll around. :D
---
hundred dollar bill clip art.
MacBoobsPro
Jul 20, 08:55 AM
I agree, increasing the number of cores can't be the only solution on long term. In my opinion it's time to rethink CPUs: Single, maybe dual core, high processing* power with extremly low power consumption, much lower than we have nowadays.


* Whatever that exactly means, I don't know.

Is having more cores more energy efficient than having one big fat ass 24Ghz processor? Maybe thats a factor in the increasing core count.
---
hundred dollar bill clip art.
I would have thought that the Final Cut Pro benchmark would have really blown away the G5 - not so much, right?

Awesome on FileMaker and I can't wait to see how this stuff runs Adobe PS Natively.

The vague manner in which they described the test, it seems like this may have been more of an I/O problem than a processing one. Can't say for sure.
---
100 dollar bill clip art.
voiceofreason23
Apr 11, 12:24 PM
Hi

With all the Android phones coming out and manufacturers having no specific cycle, the iPhone is really out of date already!

iPhone 1 - 2G
iPhone 2 - adds 3G
iPhone 3 - adds 3GS

Therefore the above three phones are all 'old' regarding what was released around the same time.

iPhone 4 - will be about 18 months old by the time the iPhone 5 comes out.

People will loose interest in Apple iPhones with so many other new releases coming out on a regular basis.

I agree. My 3Gs contract runs out in June and was looking forward to jumping to Verizon with the iPhone 5. I really hope it still comes out in June. If not, I'll just jump to Verizon and the iPhone 4 and buy it at Best Buy with the Buy Back program on it.
---
50 dollar bill clip art. 100
for being part of the GT series it's very true to GT. i didnt even know about the premium vs standard or the 'blurred' graphics until it was pointed out to me. for what it is i'm very happy still. maybe when i get bored i'll start noticing everything. maybe due to me being behind the gaming curve.

the 'fun' part of the game is running out though. it'll be hard to win races from this point on. the license thing has always been an annoyance. i haven't even done one yet, just because i feel it's there for the sake of being there. i've done them in the past so nothing to prove. i'll do them for game completion and possible cars you can win.

i have xmas break coming up, so hopefully it doesn't get too old by then. i wish they had the weigert vector w8-- that was my favorite car in GT2.

the inside car view from the cobra 427 '66 was REALLY cool. i can't wait to max that car out on the tuning :)
---
one hundred dollar bill clip
eeboarder
Jul 27, 02:29 PM
Actually, the merom in not completely compatible with the yonah chips. There will have to be some redesign on Apple's part that is supposed to delay the new MBPs. This article somewhat explains it:

http://blogs.zdnet.com/Apple/?p=249

Also, since Apple is now kind of competeing with PCs who get the newest and fastest, it would be in Apple's best interest to get these chips in MBPs asap. Also, it is easy to see that a lot of people are waiting to purchase a new Apple laptop with this technology. MBP's current sales are going to slump from here on out until this technology is put into some new computers.
---
100 dollar bill clip art. and
It certainly will help. Though most pro apps are optimized for mulit-processors. I know much of Adobe/Macromedia's line is, well I'm not sure about the macromeida products. Apples Pro apps are and most of the DAW's are optimized, like Ableton 5.2/6.0, Cubase, Logic, Pro Tools.

It will be great is to see games optimized for this, which I do believe will happen now that most OEM's will be sporting mulitiple cores in the future.


I think Logic can only use two cores/processors with a cludge to use the other two on a quad (by pretending it's a remote machine). Someone told me this though so I'm not 100% on that.
---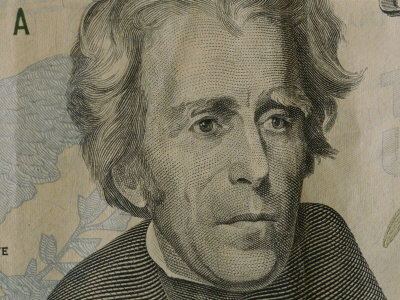 10 dollar bill clip art.
So, again I am hoping our Radio Shack rep here can tell
us if the stores will be getting shipments of the iPhone for
the general population on launch day.

I think I can persuade the owner into at least calling me at
home when his shipment arrives.
---
100 dollar bill clip art.
FCUG could have said no to Apple, but why would they? It's not a Canon Group, it's a FCU Group...

Thank you!
---
one hundred dollar bill clip
mirko.meschini
Apr 7, 02:47 AM
nVidia 320M si about 20W, so they can use 17W processors on 11,6" and 25W processors on 13", with an increased battery life on both models.
---
hundred dollar bill clip art.
HecubusPro
Aug 27, 06:25 PM
I hate to say it, but I think the chances of Apple dropping the merom chips into laptops before September 5th are pretty slim. It's probably more likely that the waiting times are due to back to school rush shortages; Apple has doubled its laptop market share with the Macbook. http://arstechnica.com/journals/apple.ars/2006/7/25/4753

I agree 100%.

In addition, thinksecret reported earlier this month that we might be seeing an updated case for the MBP. http://www.thinksecret.com/news/0606macpro.html While this would be a good thing, because it alludes to Apple maybe addressing the heat issue, it is pretty unlikely that Apple would start shipping a machine to buyers without diclosing that the case looks different.

I've always loved the current look of the aluminum enclosure for the MBP's, so I'm not necessarily looking for a different enclosure, though I wouldn't mind if they did. It's what's inside that counts, right? :p

IMO, I believe the new enclosure will basically add easier access to swappable HDD's like the MB. It doesn't seem appropriate for a lower end model computer to have a feature the professional level model should have. That's why you pay the big $. I think the enclosure will remain the same, but we'll see an update that will allow users to change out their hard drives if they choose.

Apparently, the September 5th date stems from reports that Apple is scheduled to recieved a massive product shipment from Asia. http://www.appleinsider.com/article.php?id=1965 This coincides with other reports of the new Macs being ready "after Labor Day."

Agreed again. I know it's exciting to think that we'll see new macs with merom tomorrow, but I think that's 99% unlikely to happen considering the report stated that Apple will receive "a massive product shipment from Asia" on the 5th of September (remember, remember the 5th of September:cool: ) that still doesn't take into account the time it takes to ship from their warehouses where they received those shipments, to their retail outlets--Apple stores, etc. My guess would be that we'll begin seeing merom MPB's between the 7th to the 22nd in stores and online. Perhaps that's not a bold prediction, but I think it's a safe one. :D

It's pretty safe to say that we will be able to get our Merom Macs at the very latest by the second week of September; thus, we will all be able to capitolize on the ipod deal that runs through the 16th. Personally, I think that the likelyhood of time running out on the nano deal is pretty slim because that sale is likely in response to an imminent refresh in the nano's own product line. http://buyersguide.macrumors.com/

Though I certainly do hope they'll be available in time to take advantage of the free Nano before that deal runs out on the 16th.
---
100 dollar bill clip art.
Mcrain, don't try changing history. Look back at all the left-wing loons screaming racist, war-monger, 'blood for oil' when Bush attacked Iraq... where are they now? It's the media to a lesser extent, but they certainly play a role.

Wait a second again. Don't you try changing history. What "left-wing loons" are you talking about? I was right here saying we shouldn't be invading without more evidence and more time for the UN to search for WMDs, and I'm sure you would consider that yelling war-monger, blood for oil, etc..., but I'm not a "party insider", candidate or elected official. As for those on the left before Iraq, one guy who opposed the war from the start is president today.

Compare today to prior to the Iraq war. Today there are some democrats airing concerns about this action. Before the Iraq war, the GOP in congress were less independent than a sock puppet. Other than Ron Paul (who I know you support), did anyone in the GOP offer any criticism? If not, then isn't your party worse? I mean, you ONLY have one person who can claim with a straight face that he is not being a hipocrite in his criticism today. ONLY one.

As for Paul, you're probably right, unless people wake up, unless something happens, he won't get the nomination. That's why I'm doing all I can now to help the cause and promote his values across my state. No, I did not see the 'ghostwritten' pamphlet. What's the significance. And Rand didn't trip over anything.

Ron Paul's pamphlet... Controversial claims made in Ron Paul's newsletters, written in the first person narrative, included statements such as "Boy, it sure burns me to have a national holiday for that pro-communist philanderer Martin Luther King. I voted against this outrage time and time again as a Congressman. What an infamy that Ronald Reagan approved it! We can thank him for our annual Hate Whitey Day." Along with "even in my little town of Lake Jackson, Texas, I've urged everyone in my family to know how to use a gun in self defense. For the animals are coming." Another notable statement that garnered controversy was "opinion polls consistently show only about 5% of blacks have sensible political opinions, if you have ever been robbed by a black teen-aged male, you know how unbelievably fleet-footed they can be". An issue from 1992 refers to carjacking as the "hip-hop thing to do among the urban youth who play unsuspecting whites like pianos." In an article titled "The Pink House" the newsletter wrote that "Homosexuals, not to speak of the rest of society, were far better off when social pressure forced them to hide their activities." These publications would later create political problems for Paul and he considered retiring his seat. Link (http://en.wikipedia.org/wiki/Ron_Paul#Newsletter_controversy)

Rand didn't trip on the Civil Rights Act? Ok, only if you agree with him that entire towns in the South should have the right to discriminate like they used to. The free market will sort it out... just like it did before the civil rights act.
---
Hundred dollar bill clip art
Lone Deranger
Mar 26, 09:43 AM
OS X is still based on UNIX, dating back to '69.

You say that as if that's a bad thing. NT≠Unix. :)
---
dollar bill clip art. BaldiMac
berkleeboy210
Jul 28, 07:43 AM
Looking forward to WWDC! Unfortunately I'll be returning home on a plane while the Keynote is going on.

At MacWorld when Steve announced the MacBook Pro's I literally fell off a chair. Here's hoping that the Plane won't do the same thing if the Pilot's are Mac Nuts! :D
---
hundred dollar bill clip art.
Boomchukalaka
Apr 6, 03:15 PM
YEP...over 100,000 people bought a Xoom...and clearly half of them will be on this forum telling everybody how much better it is than the iPad...;)
---
edenwaith
Jul 14, 04:30 PM
I'm not concerned so much if this rumor is true or not, but I've never fully understood the need for more than one optical drives for most of the time. At work I've occasionally needed more than one optical drive to create back ups of software CDs, but that's about it. At home, however, the need just isn't there. The retarted Dell we have at home has two optical drives because Dell was too cheap to put in a single combo DVD-ROM/CD-RW. Instead they put in a CD-RW and a CD-ROM (it was SUPPOSED to have come with a DVD-ROM, but they didn't put it in). Times like that are just dumb.

Personally, I'd opt for more hard drive space. There was one PM model that supported up to four internal hard drives, I believe.
---
vendettabass
Aug 12, 07:26 AM
fake obviously but it seems like a nice possibility....

http://www.youtube.com/watch?v=-5qGn7kIkMA

that'd be insane!!!

how about this... http://www.youtube.com/watch?v=PWn9bz7mjvY
---
What do you guys think the new iMac specs will be like?

Let's say on the 17" iMac maybe a 250 gig hard disk, 1 gb ram, upgraded video card, and conroe at some speed who cares what for $1299? Sounds sweet but not outrageously impossible.

I already have those stats, I want to see them drop in a high-end Conroe (~3GHz) so I would know that I could feasibly upgrade my 2GHz Core Duo in the future. It's possible, isn't it? I mean, the G5's were really hot, and the iMac enclosure could handle that, wouldn't the new Intel ones be able to handle the Conroe Extremes?
---
swingerofbirch
Aug 7, 04:25 PM
Good lord. Whatever happened to simplicity? It looked like a three ring circus up there today.

Now come on. Time machine? With a picture of outer space and stars? This looks so gimmicky. They are getting to be like Microsoft and just adding new features instead of making things easier and streamlined. Why not just improve the Backup program that comes with .Mac or include it for free? Do we really need another interface? To me it looks like form over function.
---
firestarter
Apr 12, 03:20 PM
Anyway, Takeshi Kitano rules. :D

THIS!

Just trying to spread the message! ;)
---