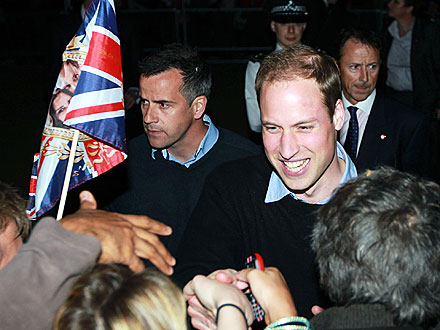 a surprise public appearance Thursday night with his brother Prince Harry.
The casually dressed pair emerged from Clarence House, the royal residence in London, to banter with the stunned crowd who had gathered behind barriers.
Asked how he was feeling, William, 28, said, "I hope I'm not too nervous tomorrow."
He also thanked everyone and reminded them, "Make sure you wave at Charles and Camilla."